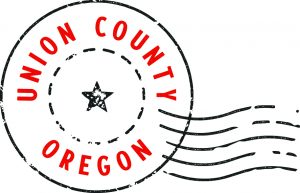 2023 TRT Grant Applications - Now Open
The Union County Chamber of Commerce ("The Chamber") and the Union County Tourism Promotion Advisory Committee ("UCTPAC") invite grant applications for projects which will promote tourism to Union County. The purpose of the Union County TRT Grant Program is to increase the quantity and quality of overnight stays in lodging establishments in Union County, where the funds promote tourism marketing and promotion in accordance with ORS 320.300.  Grant applications will be accepted through March 17th, 2023 at 4:30 pm. Applications must be post marked or dropped off by the due date.  Late applications will not be accepted.
Click the 2023 TRT Grant Application Form button below and download the .pdf.   Applications may be dropped off at the Union County Chamber Office or mailed to: 207 Depot Street, La Grande Oregon 97850.  If you would like to scan your application and email it, email your completed application to info@visitunioncounty.org.
Looking for some vacation inspiration? We're here to help. These itineraries send you to local gems and include favorite sights around the communities of Union County.